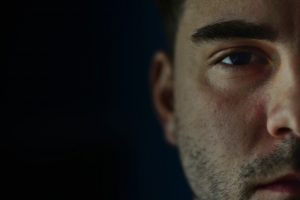 With the wider societal acceptance of facial plastic surgery, the number of male patients seeking cosmetic procedures has risen significantly. Men do not think that cosmetic enhancement is mainly for women anymore. Men also want to look youthful in today's competitive job market, feel self-confident and take pride in their appearance. One reason that more and more men are undergoing cosmetic procedures is this increased understanding of the effect that one's looks can have on career advancement.
Popular Cosmetic Surgery For Men
The following are common procedures that are popular with men:
• Nose reshaping surgery is the most popular cosmetic procedure for men. It is also known as rhinoplasty. Rhinoplasty helps to correct the imperfections of the nose such as large, off-center, or crooked noses. The nose is a prominent part of the face and rhinoplasty can help completely transform the look of a person.
• Facelift is also now performed on men. It rejuvenates the face, gives a radiating glow, and also reduces wrinkles and fine lines.
• Eyelid surgery is quickly gaining popularity among men and women. Improving the look of your eyes can have a drastic effect on your overall appearance. Men often undergo eyelid surgery to reduce the puffiness and sagging around their eyes, as a result of aging. Removing this excessive tissue can help you look younger and look more refreshed.
• Botox Cosmetic has gained much importance with men in recent times. It gives dramatic results and takes away years from the face. This procedure has gained more popularity due to more susceptibility of men to wrinkles. The reason for this is due to poor facial cleansing and lack of moisturizing by men.
Contact Us Today
Contact Ear, Nose & Throat of Fairfield at 203.259.4700 today to learn more about the above procedures for men.