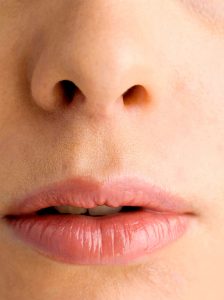 When it comes to rhinoplasty, there are two different techniques. These techniques include open and closed rhinoplasty. When considering nose surgery, patients should be aware of the differences between these techniques. Below is an overview to explain the differences between open and closed rhinoplasty.
Open Rhinoplasty Technique
An open rhinoplasty is also referred to as external rhinoplasty. This nasal reshaping technique places the incision along the columella. Afterwards the skin is lifted off the tip of the nose to reveal the underlying structures allowing easier access. After the reshaping is complete, the skin is replaced, incisions are sutured closed, and bandages are placed on the nose.
Closed Rhinoplasty Technique
A closed rhinoplasty is preferred by patients because it is less invasive. The reshaping is done through internal incisions which mean that it does not pose any risk in creating external scarring. There will also be no need for an incision along the collumela, therefore no sutures would have to removed after the procedure.
Open Or Closed Technique?
Whether the approach used is an open or closed one, the goal and outcome are basically the same and that is to reshape the nose to create a better proportion in relation to other facial features. Both open and closed techniques can improve the aesthetic appeal of the nose, which would also require altering the shape, size, projection or angulation. In addition to these, an improvement in the patient's ability to breathe may also be the primary reason.
Learn More About Your Rhinoplasty Options
Both the open and closed techniques have their own benefits and disadvantages but the technique you choose depends on your needs and desired results. To find out which technique is right for you, contact Ear, Nose & Throat of Fairfield at 203-259-4700 to discuss your expectations and methods available to achieve the look you want.